Next Catalyst Advanced Workshop: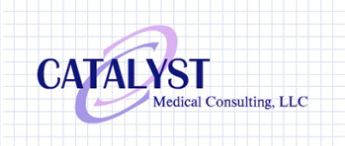 for more information on the workshop and to register
Catalyst Advanced Large Database Analysis Research Workshop:
This workshop is open for all participants who attended a Catalyst Large Database Analysis Research workshop
September 24-25, 2022:

simultaneously at:
Chicago, IL - Fairfax, VA - Toledo, OH - Statesboro, GA
Below are spontaneous unsolicited reviews for the Advanced Catalyst workshop:
"Dear Marc,
I cannot express in words how awesome the advanced workshops was. I am so glad that I attended it. You did a great job of simplifying and explaining everything so well. I think it is a great achievement that you were able to get across so much in so little time, and also keeping us involved in the process at all times. I have highly recommended it to several colleagues and they will be attending the upcoming workshops." Akshay Goel, MD - University of Arkansas Medical Center.
" I can't thank you enough for what you have taught us during the advanced workshop. You are doing incredible work by transferring these skills to future researchers. Please keep up this excellent work!" Moddasir Ashraf, MD - UnityPoint Health System
" The Advanced Catalyst Workshop definitely changed my life! You told us during the workshop that it will bring so much joy and excitement. It is very true!" Yichen Wang, MD - Trinity Health of New England
" The Advanced Catalyst workshop was a game changer for me! Thanks to what I learned from the workshop I have gotten oral presentations and papers in high impact journals. I will always be indebted to you and the Advanced Catalyst workshop !!! " Monil Majmundar, MD - New York Medical College, Metropolitan Medical Center
" Thank you for an amazing Advanced Catalyst Workshop!" Irfan Shafi, MD - Detroit Medical Center
" Thank You Marc for the excellent Advanced Catalyst workshop last weekend. I learnt a lot of things and the course helped me understand lots of concepts. " Karthik Reddy, MD - University of Missouri Medical Center
" Thank You for the amazing Advanced Catalyst workshop last weekend. I learnt a lot " Yasir Saeed, MD - Mount Sinai Beth Israel
" Thank you for the wonderful workshop. The knowledge I acquired is of tremendous help for future projects!" Aditi Sharma, MD - Wayne State University, Detroit Medical Center
"Thank you for the amazing and intensive advanced catalyst workshop. Not only has the session helped me learn advanced analytical skills, it also helped me network with a great group of people who I can collaborate for research projects. I am so happy I was able to attend the workshop." Don Mathew, MD - The University of Pittsburgh Medical Center