Next Workshop: January 28-29, 2023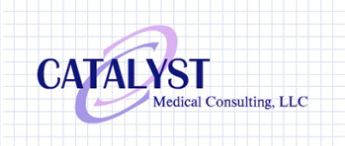 Registration fee:

- Trainee: Early Bird (before January 23, 2023) : $560 Regular: $599

- Non-trainees: Early Bird (before January 23, 2023) : $675 Regular: $725

- Refresher course (returning Advanced Catalyst Workshop attendee): $150
- Longitudinal analysis with NIS: TRENDWT files ,ICD-9/10 codes adjustments, how to control for temporal changes across the years, how to account for inflation over the years, how to generate trend p values, how to compare two trends over the years (interaction term use in regression analysis)
- How to use multiple imputation to account for missing data
- How to use propensity matching to account for confounders
- How to do survival analysis, Kaplan-Myers curves and cox regression analysis
- How to cheat STATA and shorten the databases to make calculations faster without losing accuracy
- How to change hospital charges to hospital costs, calculate hospital volumes and find the most common diagnoses in a study population
- How to append databases: pointers and pitfalls
- How to use the hospital readmission database (NRD): what are the limitations and assumptions in the database, how to write the do loops to calculate readmission, what are the different definitions of readmissions, how to calculate 30-day mortality, and how to calculate time to readmission for time-to-event analysis.

- All the above commands will be in do files that are ready to use. In addition, we will go over the complete do file of a research project based on NRD and that has been recently published in Gastroenterology, the number one GI journal in the USA by impact factor:
Abougergi MS, Peluso H, Saltzman JR. Thirty-Day Readmission Among Patients With Non-Variceal Upper Gastrointestinal Hemorrhage and Effects on Outcomes. Gastroenterology 2018 ;155:38-46
Participants should bring

:

a laptop computer for the hands on sessions
- STATA access is provided for Windows based and Mac computers
for the workshop schedule
Curriculum:

The following topics will be covered during the workshop. A STATA do file is provided for every topic to make execution be as easy as a copy and paste maneuver:
During this workshop, advanced topics in statistics and NIS and NRD are presented. Therefore, the Online Catalyst Workshop/Catalyst Large Database Analysis Research Workshop is a pre-requisite for registeration
The workshop registration fee includes the following

:
- Access to all the lectures and hands-on sessions for 2 days
- 16 AMA category 1 CME credits
- The complete STATA program (do file) of an already published article using NRD
- Free access to STATA for the duration of the workshop
- All lectures, hands-on sessions handouts and extra material as well as ready to use STATA do files for the commands used to download and keep
- Complimentary access to ThinkBig, the private online large database analysis research community
CO

VID19 Precautions:

all

participants

will be encouraged to wear a mask and will be seated 6 feet away from each other. Each ten participants will be located in a seperate conference room to minimize crowding. The didactic and hands-on parts will be given live through zoom simultaneously in all conference rooms.
"Dear Marc,
I cannot express in words how awesome the advanced workshops was. I am so glad that I attended it. You did a great job of simplifying and explaining everything so well. I think it is a great achievement that you were able to get across so much in so little time, and also keeping us involved in the process at all times. I have highly recommended it to several colleagues and they will be attending the upcoming workshops." Akshay Goel, MD - University of Arkansas Medical Center.
Database:

National Inpatient Sample (NIS) and National Readmission Database (NRD)
- Largest inpatient and readmission databases in the United States, respectively
- Free access to the databases for the duration of the workshop
Date:

Saturday January 28 and Sunday January 29, 2022 from 7:30 AM to 5:00 PM Eastern Standard Time
- Free access to STATA for the duration of the workshop
" The Advanced Catalyst Workshop definitely changed my life! You told us during the workshop that it will bring so much joy and excitement. It is very true!" Yichen Wang, MD - Trinity Health of New England
" Thank You Marc for the excellent Advanced Catalyst workshop last weekend. I learnt a lot of things and the course helped me understand lots of concepts. " Karthik Reddy, MD - University of Missouri Medical Center
" I can't thank you enough for what you have taught us during the advanced workshop. You are doing incredible work by transferring these skills to future researchers. Please keep up this excellent work!" Moddasir Ashraf, MD - UnityPoint Health System
" The Advanced Catalyst workshop was a game changer for me! Thanks to what I learned from the workshop I have gotten oral presentations and papers in high impact journals. I will always be indebted to you and the Advanced Catalyst workshop !!! " Monil Majmundar, MD - New York Medical College, Metropolitan Medical Center
- Chicago, IL: John H Stroger Jr Hospital of Cook County
- Fairfax, VA: Virginia Conference Center
- New York, NY: NYU Long Island School of Medicine
- Nagoya, Japan: Nagoya University
- Wichita, KS: University of Kansas- Wichita-School of Medicine
" Thank You for the amazing Advanced Catalyst workshop last weekend. I learnt a lot " Yasir Saeed, MD - Mount Sinai Beth Israel
" Thank you for the wonderful workshop. The knowledge I acquired is of tremendous help for future projects!" Aditi Sharma, MD - Wayne State University, Detroit Medical Center
" The advanced catalyst course was an amazing and extremely rare opportunity. I really enjoyed learning about advanced statistics and analysis using NIS and NRD. The course was an expert condensation of over 10 years of hard work and it cannot be learned from any textbook. I am extremely grateful to Marc for sharing his wealth of knowledge and making research using NIS and NRD more accessible." Yaser Khalid, MD - The wright Center
"Thank you for the amazing and intensive advanced catalyst workshop. Not only has the session helped me learn advanced analytical skills, it also helped me network with a great group of people who I can collaborate for research projects. I am so happy I was able to attend the workshop." Don Mathew, MD - The University of Pittsburgh Medical Center
" Thank you for the great workshop. I learned a lot. Everything was explained from scratch and in details. It is worth the effort and commitment. I highly recommend it." Zahra Shahin - Georgia Southern University
" Thank you for an amazing Advanced Catalyst Workshop!" Irfan Shafi, MD - Detroit Medical Center

​All workshop sites are interconnected and will run simultaneously on January 28-29, 2023